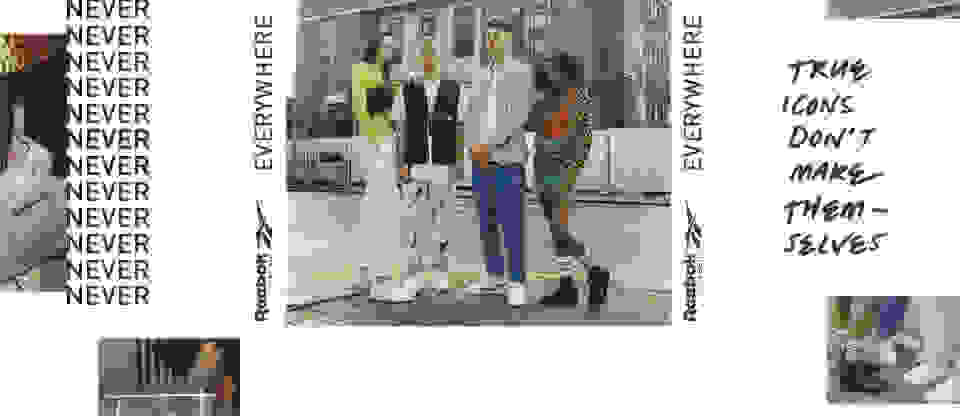 Czym jest ikona dla artystów
Grupa artystów o wyjątkowej ekspresji inspiruje swoje branże w kultowych butach Reebok.
Od sportowców po trendsetterów – w Reebok każdy, kto nie boi się manifestować swojego stylu, znajdzie sneakery dla siebie. W ciągu ostatnich lat klasyczne modele takie jak Club C i Classic Leather osiągnęły rangę butów kultowych – i to nie z powodu marki, lecz tego, co sobą reprezentują. A jest to prosty, estetyczny i ponadczasowy design czerpiący z niezrównanych tradycji marki.
Najnowsza kampania Reebok Classics prezentuje te kultowe buty w otoczeniu topowych artystów naszych czasów. Ta kreatywna grupa nieustannie reinterpretuje klasykę typową dla ich branży. Konsekwentnie przesuwają oni artystyczne granice i stawiają przed odbiorcami niełatwe zadania. Do tej grupy należą Internet Baby, Ama Elsesser, Brazil, Callum S.A.I.N.T.F.U.C.K, Emilia Tapioca, Davinya Cooper, ByTaura, Jamie Strub, King, Koba, Silvan Unlocked, Thomas Forbes, Wenchu, Zac Zoohariah i PGURL.
Kampania zrealizowana przez Dextera Navy'ego, niezwykle rozchwytywanego niszowego fotografa i producenta filmowego, przedstawia klasyczne ujęcia i na nowo odkrywa historię kultowych butów. W ten sposób w jego wizji nowoczesność styka się z klasyką.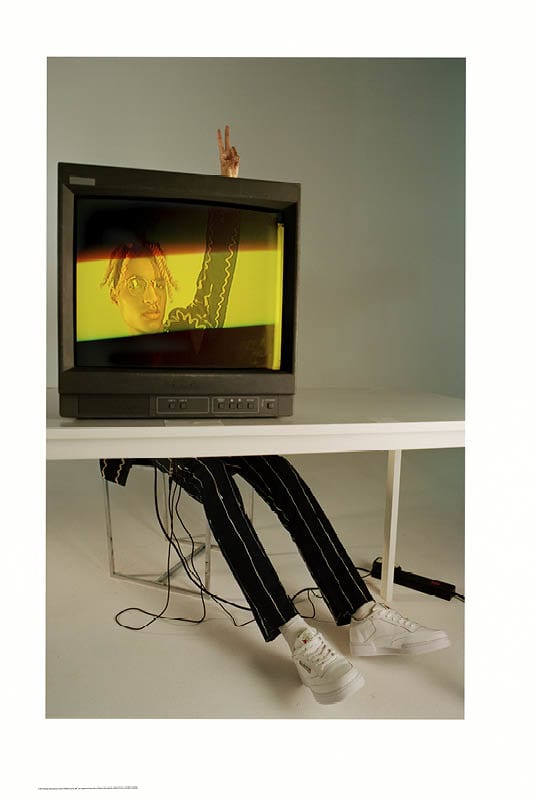 "Ikoniczny to według mnie taki, który nie boi się wyróżniać i wyłamać z szeregu. Taki, który umiejętnie prowadzi dialog starego z nowym" – mówi Silvan Unlocked.
Silvan korzysta z mediów społecznościowych, aby poprzez swój styl wyrazić siebie. Jest w tym bardzo szczery i dlatego nie boi się śmiałych i niestandardowych wyborów modowych. Jego oddane 20-tysięczne grono obserwatorów codziennie szuka u niego inspiracji.
"Ikoniczny znaczy dla mnie trwały. Taki, który dotrze do wielu osób, i z którym wszyscy będą się identyfikować" – mówi Taura, która wyraża siebie i swoje opinie poprzez muzykę. Jasno komunikuje swoje myśli, co bardzo cenią ci, którzy słuchają jej utworów.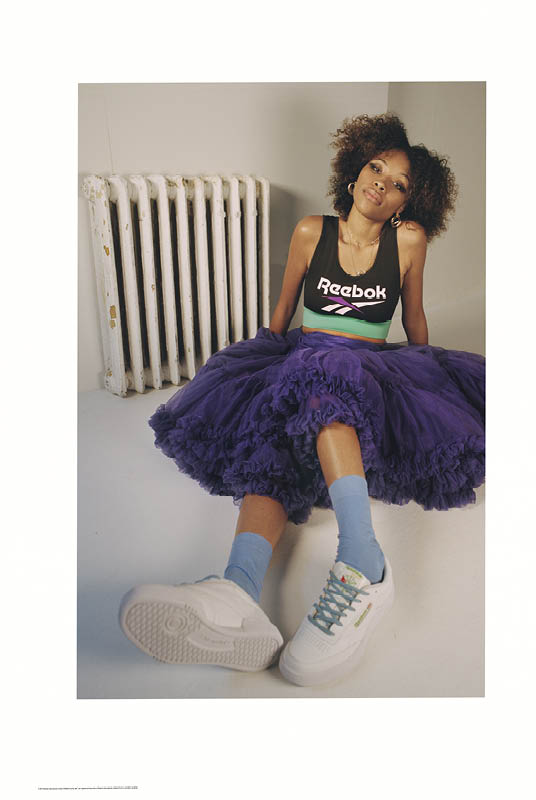 Buty Club C i Classic Leather mają swój bogaty rodowód. Te kultowe modele, wypuszczone na rynek w 1983 roku, zostały zaprojektowane jako obuwie biegowe. Od tego czasu wielokrotnie przeobrażały swoją sylwetkę, ale największą popularnością niezmiennie cieszy się wersja oryginalna. Biała, delikatna skóra odzieżowa i gumowa podeszwa – nic więcej nie trzeba, aby zdystansować konkurencję.
Z kolei Club C to model butów tenisowych OG z lat 80. Te klasyczne białe sneakery ze skóry to synonim wygody i prostoty. Odniosły sukces najpierw w Wielkiej Brytanii, a później, w 1989 roku, także w USA. Od tego czasu ich sylwetka uległa licznym przeobrażeniom. Wymieńmy miękką, białą cholewkę zapewniającą wsparcie i niski profil jako dwie spośród wielu cech, które przyczyniły się do sukcesu tych sneakerów i pozwoliły im przetrwać upływ czasu w znakomitym stylu.
Ta grupa kreatywnych artystów wie, że ani człowiek, ani produkt nie staje się ikoną z dnia na dzień. Składa się na to wieloletnie trwanie przy swoim stylu i głoszenie autentycznych, pochodzących z głębi serca opinii i poglądów.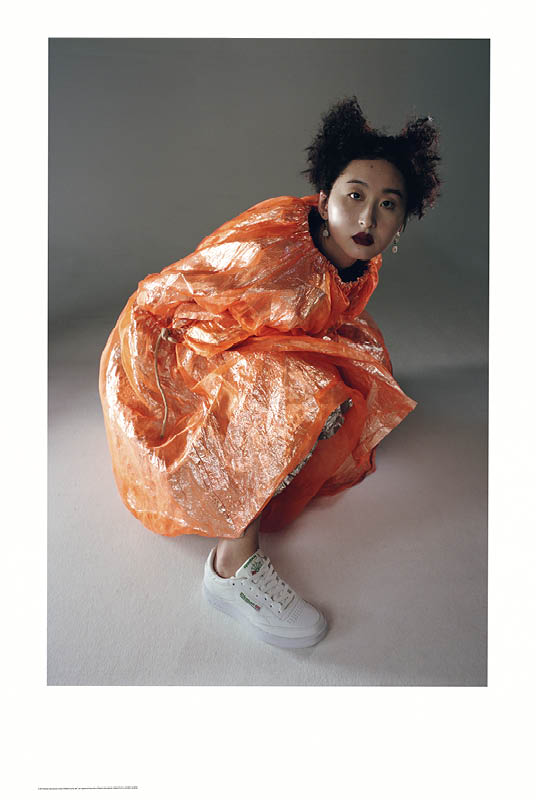 "Dla mnie ikoniczne są te momenty, gdy do głosu dochodzą uciszani i wykluczeni, a ich pomysły przełamują i na zawsze zmieniają ustalony porządek rzeczy" – mówi Wenchu.
Chodzi o głoszenie swojej prawdy i wiarę, że może ona coś zmienić. Osoby, które tak postępują, nie planują żadnych rewolucji, to się po prostu samo dzieje.
"W moim odczuciu ikoną jest osoba, która postępuje bezkompromisowo. Jest sobą i nie przejmuje się opiniami innych" – mówi Ama.
Niepowstrzymana energia bijąca od grupy tych ludzi i efekty ich pracy sprawiają, że są tak prawdziwi w tym, co robią. Nie tylko każdego dnia ciężko pracują, lecz także propagują swoje idee i bronią swoich racji. Ich działania mają znaczenie.
"Gdy dostosowujesz się do innych, tracisz niezależność. Nie myślisz samodzielnie – myślisz tak, jak Cię nauczono. To automatycznie ogranicza Twoją kreatywność" – mówi Zakaria.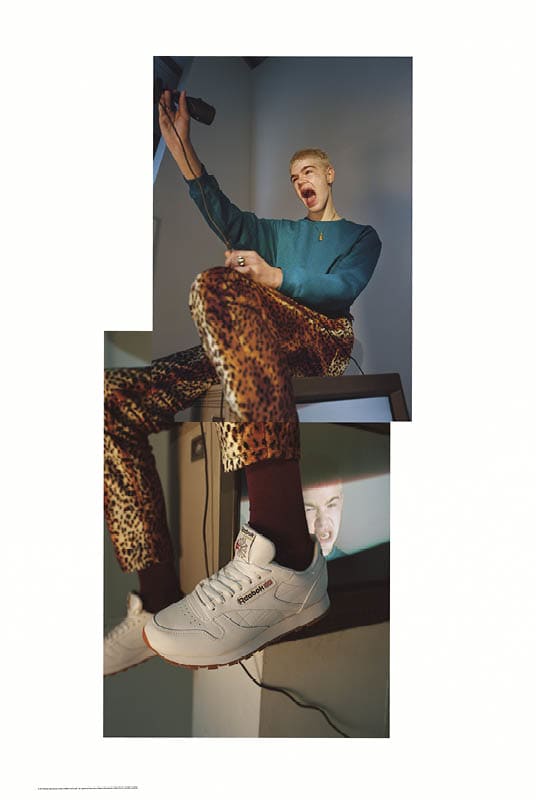 Nigdy nie było ukrytego planu, żeby wynieść Club C i Classic Leather na wyżyny stylu. Ale odważny projekt i ówczesna atmosfera sprzyjały im w przetrwaniu wszelkich zmian, które przyniósł czas. Dzięki temu stały się wzorem innowacji i postępu.
Zac Zoohariah mówi, że ikoną może być moment, osoba lub przedmiot – wszystko, co zostawia trwały ślad i inspiruje do działania.
"Ikoniczne jest wszystko, co ma na nas realny wpływ i w jakiś sposób definiuje nas jako ludzi" – kończy Zoohariah.