Charli Cohen o wypaleniu, dbaniu o siebie i micie perfekcjonizmu
Projektantka odzieży techwearowej i społeczna aktywistka opowiada o wyzwaniach w osiągnięciu równowagi życiowej i najważniejszym odkryciu, jakim jest dbanie o swój dobrostan.
Nieuwsflash: proberen iets voor elkaar te krijgen terwijl je doodop bent, leidt zelden tot je beste werk. Ligt nogal voor de hand, toch? Waarom doen we dan met zo velen ons stinkende best om ELKE. DAG. OPNIEUW. op die manier te functioneren en ook nog perfecte resultaten te behalen?
Als vrouwen zijn we geneigd te geloven dat als we niet zelf-opofferend zijn, we dan zelfingenomen zijn.
Op het werk zijn we geneigd te geloven dat het aantal uren dat we werken, samenhangt met de waarde die we hebben.
Sociaal zijn we geneigd te geloven dat als we niet op elk feestje zijn, geen perfecte relatie hebben en niet de hele wereld over reizen, we dan onbelangrijk en nietszeggend zijn.
Klinkt dat niet als een zware last? Hoe kom je vooruit - laat staan dat je een rol kunt spelen in het vooruithelpen van de wereld - als je al dat gewicht met je meezeult?
In de zomer van 2014 werd het gewicht dat ik met me meezeulde zo zwaar dat ik mijn bed niet meer uit kon komen.Ik was net 18 maanden bezig met mijn startende, zwaarbevochten bedrijf, had een verantwoordelijke job in de consultancy, moest mijn huur betalen en mijn eerste medewerkers rekenden erop dat ik hen ook zou betalen. In tegenstelling tot het welgemeende advies dat ik destijds kreeg, was wat weken vrijnemen om bij te komen geen optie. En wat voor zin zou dat hebben als ik daarna weer onmiddellijk werd teruggeworpen in precies dezelfde omstandigheden die nou juist tot mijn burn-out hadden geleid? Maar het was ook niet iets waar ik me zomaar doorheen kon slaan; ik was me al zo lang door dingen heen aan het slaan dat ik het 'helemaal op'-stadium een jaar eerder al was gepasseerd. Ik weet niet waar ik tot dat moment nog energie vandaan had gehaald, maar waar het ook was, nu was het echt op.
Ik had zulke grote plannen voor de positieve impact die ik wilde maken in de fashionindustrie. En nu was ik op dit punt: niet in staat om helder te denken, niet in staat om effectief te creëren en zeker niet in staat om de gezondere industrie waar ik zo hard aan bouwde te vertegenwoordigen. Ik was het absolute cliché van buitensporige deadlines, geforceerde sociale verplichtingen en intensieve financiële druk, en dat allemaal zorgvuldig verborgen achter een stralend fashion-imago. Terwijl ik deze cultuur niet opdrong aan mijn werknemers, was ik zelf het slachtoffer geworden van alles wat ik bekritiseerde in de fashionindustrie.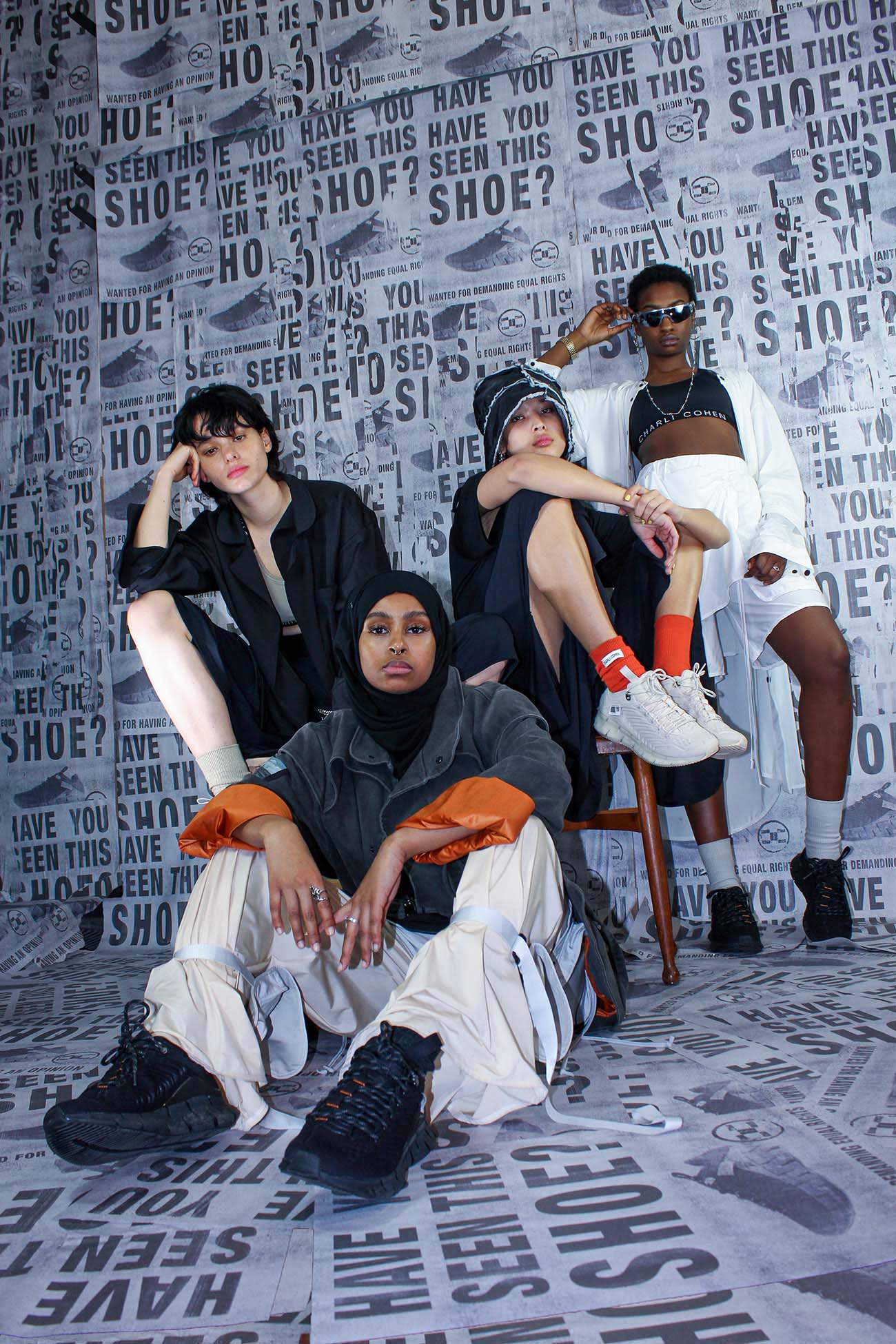 If I wanted to execute my big vision, I had only one clear way forward: I needed to get my brain and body firing again, and I needed to figure out how to run my entire business within the 2-3 hours that I could physically and mentally manage each day. For context, this was coming off the back of my typically 100+ hour work weeks and a previously held assumption that this fit and healthy 20-something year old was indestructible. It not only meant a complete lifestyle overhaul, but an intensive re-examination of my mindset and approach to success.
I was extremely uncomfortable with the concept of self-care. I struggled to offer myself the same empathy that I would anyone else in my position. How could I possibly deserve rest? How could I succeed if I wasn't optimising every minute of every day? Even my healthiest pursuits had become work or networking opportunities, rather than time to recharge and reset. How many of us don't look up from our phone while taking a walk, or fire off emails between sets in the gym? We carefully schedule in what sounds like self-care, when really it's just taking our same stress to a different location.
There was no gradual learning curve. I learned how to prioritise hard and fast. What was the absolute base level of commitment necessary to keep my business afloat? What social interaction was required to maintain my most important relationships? To build back my health, what type of physical activity did I need to prioritise to relieve stress in my body rather than add to it? What could I delegate, put off, or completely remove from my to-do list? Well, it turns out that a LOT of stuff that I had previously convinced myself was a "need to," was actually just a "would be nice to." It also turns out that "good enough" is good enough and perfection is a myth. I was working at a fraction of my former capacity, but I was getting by, and I was having some major revelations that might help you, too.
1. Living for what other people think of you isn't helping you, them or anyone else.
2. Trying to base your life on other people's highlight reels isn't productive or based in reality. Ban FOMO from your vocabulary.
3. Self-care doesn't have to mean meditation, long baths or yoga (although it can include all these things). For me, it's scheduled introvert days, walking the city, and writing music. Figure out what really switches you off (and switches your parasympathetic nervous system on).
4. In order to be remotely useful to anyone else, let alone serve your community in a meaningful way, you need to care for yourself first. Otherwise you'll never be able to tap into your full capacity for awesome.
It took me two years to recover from my burnout. Every time I start to slip back into bad habits or an unhealthy mindset, I remind myself how hard I fought to get here. Because—and this is the real kicker—I KNOW that had I adopted a better attitude towards self-care earlier on, I would have progressed further in every aspect of my own life by now, and I would have been able to contribute more to the lives of others. This haunts me, but I have to live with it and I have to keep moving forward. And if I can help one person rethink their approach to self-care by sharing my experience, then that's a win.